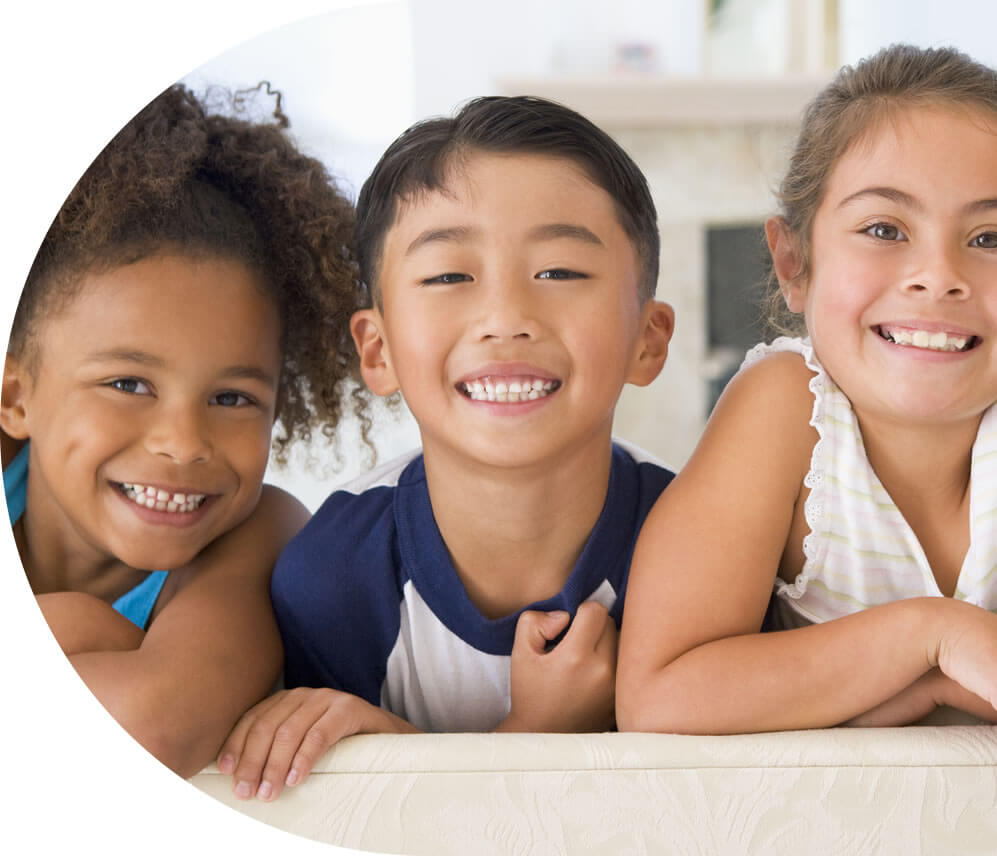 We recognize that all our young patients are unique and deserve to receive dental care that reflects their individual needs. Our experienced and talented dental team is committed to working with you and your child to create a comfortable, stress-free, and rewarding dental experience every time you visit our practice.
We are pleased to welcome you and your family, and we look forward to working with you.

Rachael
Business Manager
Rachael comes with more than 40 years of dental experience, both at the front desk and as a certified dental assistant. She has taught dental assisting and has her own dental consultant business. Rachael will be happy to help you navigate your dental insurance and help you to maximize your dental benefits.
As an added bonus, Rachael has a degree in early childhood, and has taught preschool and Sunday school. Rachael loves children and has a true passion for dentistry. Rachael is PROUD to call herself mom to Dr. Becky.

Alicia
Registered Dental Hygienist
We are so proud to announce that Dr. Becky's five-year pediatric dental assistant has completed the rigorous dental hygiene program at Cuyahoga Community College. She is board and state certified to perform preventive dental procedures in our office.
Alicia loves children and strives to make their dental visit a pleasant experience. She is excited to meet and help care for your kids!

Emily
EFDA Dental Assistant
Emily is proud of her recent advanced certification in the dental field. She is not only a certified dental assistant but has also passed the rigorous expanded duties dental assisting program. Emily is certified to take dental radiographs, and she can do dental sealants, coronal polishing, and place and adjust the final restoration after Dr. Kucera prepares a decayed tooth. Emily has chosen to work in pediatric dental field because she just loves the kids. She drives 45 minutes to work each day just to work with Dr. Kucera!
Emily is an avid snowboarder and enjoys relaxed family and friend time.

Heather
Business Coordinator
Heather is a graduate of Bowling Green State University, where she and Dr. Becky became friends. She grew up in the area and still resides here with her two children, husband, and dogs. She has been very active within the community and her kids' school. Heather has handled our Facebook page and office marketing since our opening and now grows with us as part of our daily staff. She enjoys working in the office and seeing so many friendly and familiar faces that come through the door!

Stephanie
Dental Hygienist
Stephanie came to us in 2019, having earned her dental hygiene degree and Associate of Applied Science from Lakeland Community College. She loves children and is always ready to take on the challenge of providing dental care to even the smallest or most anxious child. She is an amazing team player, never hesitating to work together to get the job done.
Stephanie is an outdoor enthusiast. She loves eating clean and hiking and the great workout that comes with it.

Angie
Scheduling Coordinator
Angie comes to our office with an early childhood degree background and lots of office experience. From working with the parents to talking to the children, Angie loves it all. She works hard to create a great atmosphere where kids are always put first!
Angie is part of a proud Coast Guard family! Jay served 27 years and she was right by his side through it all. They are parents to a son and daughter, along with two Boykin Spaniels. Angie enjoys walking her dogs five miles a day, or attending a good art show with the family.