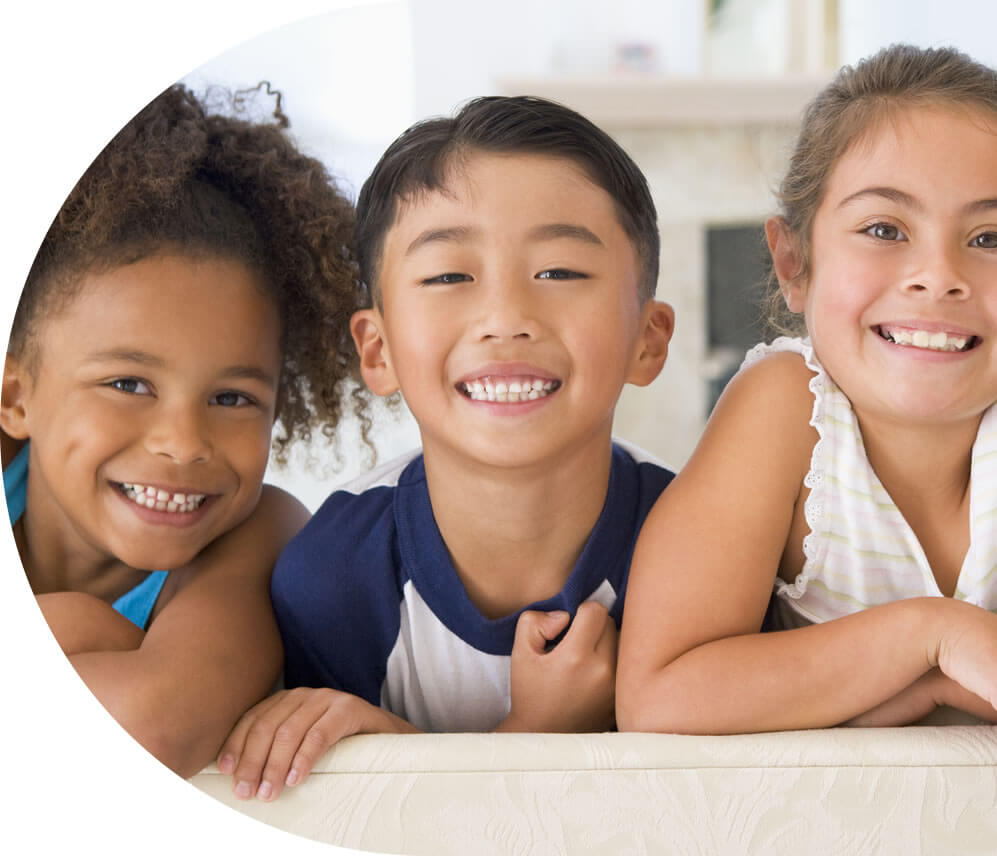 Lifetimes of Healthy Smiles Start at Giggles and Grins
At Giggles and Grins Pediatric Dentistry, we know positive early dental experiences set the stage for a lifetime of healthy, bright smiles and optimal oral health.
Dr. Becky and our team understand the need to ensure every dental appointment is calm, encouraging, and tailored to the child's unique needs and personality. We are committed to providing your son or daughter with worry-free, painless dental care and keeping him or her grinning throughout every visit. We know we've done well when your little one doesn't want to go home!
We truly love children – they know it, and they love us back!
Why Choose Giggles and Grins as Your Child's Dentist?
Our goal is to partner with you, learning what you want for your youngster, respecting your concerns, and supporting you as your little one grows up with healthy smile he or she loves to care for.
We know healthy smiles start early and play a crucial role in a child's life. Beyond aesthetics, establishing oral health is important for overall wellness, proper nutrition, word formation, and development.
Dr. Becky and all of us understand what we need to do to help your little one. We are devoted to earning your child's trust, and yours, by providing child-focused, non-threatening dental care.
Our Approach to Pediatric Dentistry
For us, achieving healthy smiles starts with patience and kindness. We expect kids to be kids and treasure each one's individuality. We meet them where they are, developmentally and emotionally, and adapt to their needs. It is not uncommon for us to spend more time hand-holding, listening to, and talking with a child, than it does for the actual dental procedure!
We make that time happen, and are glad to do it. Each of us wants your son or daughter to feel safe and trusting in our care, and to know that absolutely nothing bad is going to happen to them!
A Child-Friendly Environment
We've designed Giggles and Grins to appeal to children, with iPads on the walls in our reception area and the best collection of children's dental books available. Our treatment rooms feature child-sized chairs and have TVs on the ceiling, so children can watch a movie if they like.
The minute you and your little one step into the office, and are greeted by name and with warm smiles, you will know you're in a caring, secure space.
Schedule an Appointment
Giggles and Grins Pediatric Dentistry, in Broadview Heights, serves Brecksville, Cleveland, and surrounding communities. We are excited to welcome your child and you to our dental family: we can't wait to see your little one's grin! Contact us to schedule a visit today!